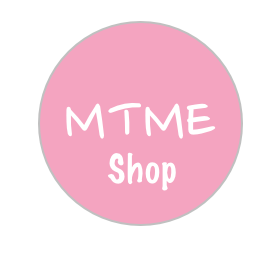 "Working for someone is easy, starting from scratch is tough." – Me
Life has a funny way of opening your eyes to different things, and this project is one of them. When I first found out I was going to be a mom, my number one concern was whether or not I was going to be able to continue with my career as a marketing manager.
After discussing a couple alternatives, Jeff and I decided moving from North Jersey to South Florida would be best for our little family. Today, we live a happy, simple life. Since the move, Jeff has continued to work and I have decided to monetize my blog, Motherhood Through My Eyes. I recently created an online shop featuring everyday items for families. The #MTMEshop was an idea I kept thinking about until finally I decided to go it.
Top 3 goals for this shop are:
1. To help inspire other moms to go after their dreams, no matter how big or small.
2. To raise awareness on the struggles of motherhood through funny, yet encouraging T-shirt designs.
3. To collaborate with companies and other bloggers on causes that matter most to moms.
I have already reached out to a couple of bloggers to become ambassadors for the brand.
Help this mom continue her little corner on the web by donating today!